Che i titoli di testa di un film siano una forma d'arte a sè stante in campo cinematografico, è cosa nota!
Ma cosa significa realizzare una sequenza di titoli iniziale in un film?

Significa narrare attraverso uno stilema parallelo a quello cinematografico; dedicare attenzione a come presentare il cast e la troupe del film è una decisione metalinguistica non da tutti, si tratta di un film nel film.
Grandi filmmaker si sono dedicati a presentare il proprio lungometraggio attraverso i titoli di testa, da Otto Preminger a Gaspar Noé, riuscendo ad incanalare nella rappresentazione grafica, l'immaginario e le atmosfere del film stesso prima ancora che la storia sullo schermo sia cominciata.
La sperimentazione grafica all'interno del cinema, è una cosa che ci fa davvero perdere la testa!
Questo dualismo visivo tra cinema e grafica, è essenziale anche all'interno dei lavori che realizziamo. Studiare un concept visivo e una direzione stilistica è un'operazione che cerchiamo di implementare sempre più spesso all'interno del nostro processo creativo.
Ecco un video per riscoprire tutte le sequenze di testa più belle della storia del cinema:

Qual è la vostra preferita?
L'appuntamento con #fluxxvideomag è a settimana prossima…. Non perdetelo!
Corporate event
Corporate event A soli tre giorni dall'evento dedicato alla forza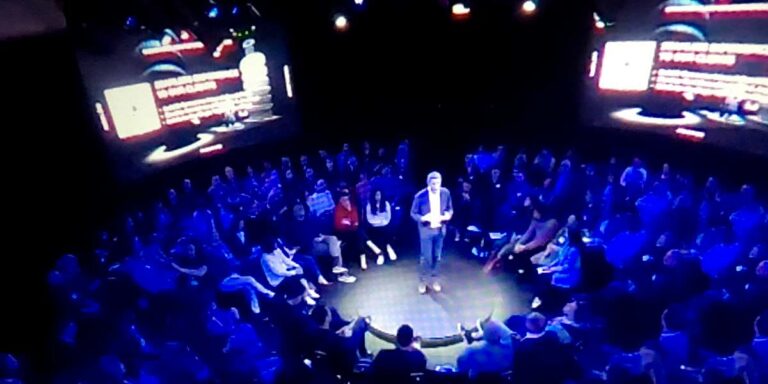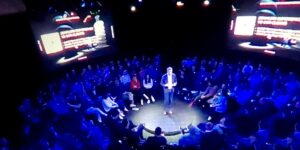 Corporate event
Corporate eventvideo Report Nella laguna più famosa d'Italia sorge dal
Corporate event
Corporate event Video production per l'evento "Blue Effect" organizzato da
Want to know more? Feel free to contact us!
Grazie per la lettura.
Sperando che questo articolo ti sia piaciuto e stimolato il discorso.
Se sei interessato ad approfondire l'argomento compila il form qui sotto per entrare in contatto e magari sviluppare un progetto insieme. Il viaggio verso la tua prossima incredibile presentazione potrebbe iniziare ora.